Greetings from Kathy, Jerry, & Jenna - 2011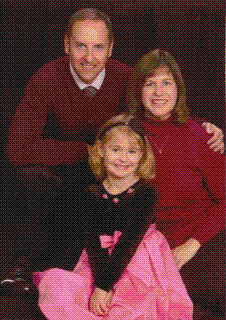 Celebrating a Year of Gratitude!
As we reflect on this year, we are grateful for the many blessings shared with Jenna, family, & friends.
Jenna was excited to start Kindergarten this Fall! She is enjoying swim lessons with friends & being a "Little Flower," a Girls' Club with focus to learn more about our Catholic Faith by studying the Saints & their virtues through stories, song, crafts, games, and prayer/adoration. Click here for Little Flowers Girls' Club Materials

Jerry's work at Motorola took him to the State of Maine to begin site construction of a State-Wide Communication System for Homeland Security. Since several sites were remote, Jerry visited sites by hiking, 4X4 truck, and helicopter. Jerry also started teaching the Sunday Children's Liturgy at Church and participated in Amateur Radio exercises to promote emergency preparedness. www.n9ggo.com

Kathy enjoyed helping at Jenna's school, being a "Little Flower" Club leader, and serving on the Family Activities Committee at Church. She was grateful to attend an Advent Silent Retreat and return to her family home parish in Naperville, Sts. Peter and Paul Parish, to serve on team for a "Light of the World" retreat in the Spring. (www.lotwem.org)

To celebrate Jenna's 5th birthday, we took a "Mr. Rogers" roadtrip to visit Mr. McFeely, Chuck Aber, and Mayor Maggie at the Idlewild & SoakZone Park in Ligonier, PA. Jenna enjoyed the rides and wave pool especially taking the Mr. Rogers Trolley through the "Neighborhood of Make-Believe." We stayed in the mountains at the Foggy Mountain Lodge catching lightning bugs on our night hikes, swinging on a porch swing, and biking through the Ohiopyle State Park . For trip highlights & pictures of our family roadtrip, click here for our photo album

We enjoyed many family adventures together especially spending special time with family & friends as our photo collage will portray even better than words. Some of Jenna's favorite outings included fishing at Bangs Lake in Wauconda (Catching her first fish + 7 more!), going to the Kite Festival to fly a kite at the Chicago Botanical Gardens, picking apples & berries, going camping and making smores, attending her first musicals (Godspell, Charlotte's Web, & Little Mermaid), attending the Illumination Ceremony to kick-off "Christmas in the Country" at the Grand Geneva in Wisconsin, and exploring various Nature Centers and parks.

We were grateful to make mini-pilgrimages including visits to the National Shrine of St. Therese (Darien, IL), Marytown (Libertyville, IL), La Salette (Twin Lakes, WI), St. John Cantius (Chicago, IL), National Shrine of St. Joseph (St. Norbert Abbey, De Pere, WI), & the Shrine of Our Lady of Good Help (Champion, WI - 1st Approved Marian Apparition Site in US).

May 2012 be a year of peace & joy for you and those you love!
A Prayer for Baby Jesus (By Mary Lou Andes)
Little Baby Jesus, sleeping on the hay,
Please listen, Baby Jesus, to what I have to say.
I know you are God's precious Son, whose love will never end.
Happy Birthday, Jesus! You are my special friend.
I want to ask you for a gift for families tonight.
Fill their homes with peace and love. Bring them all your light.
Give all the children of the world, a brand new set of eyes,
To hope and dream of what can be, to choose what's good and wise.
Give the world a brand new start, where we can all be friends.
Joining hands around the earth in love that never ends.
Finally, Baby Jesus, we pray that we may be,
Mirrors of your shining love, for all the world to see!
AMEN!
Video Collage - 2011 "Seasons of Blessings"
Click on text below photo to watch video or visit Jenna's Favorite Videos and Blog site: www.jenna.breussfamily.com
Photo Collage - 2011 "Seasons of Blessings"
Winter
| | | |
| --- | --- | --- |
| Happy New Year! | Big Snowfall | Snowman Family |
| Lourdes Grotto | Let's Paint | Flower Art |
| Here Comes the Food! | Hoo Hoo Mr. Owl | Gingerbread Man |
Spring
| | | |
| --- | --- | --- |
| Tea Party Belle | I Smile for Mary! | Florist Field Trip |
| Bunny Friend | Easter Ladies | Cousin Smiles |
| My First Musical | Holy Week Learning | Traveling Divine Mercy |
| Gift for Grandmama | Field of Tulips | Date Night |
| My Preschool Teacher | Stary Eyed | Mother's Day |
| Spinning Wool | Strawberry Picks | Lost Valley Nature Center |
| Father John Visit | Nun Doll Collection | Nesting Friends |
Summer
| | | |
| --- | --- | --- |
| My School Teacher | Picking Flowers | Bot Garden Kite Day |
| Let's Fly a Kite! | Nun Smiles | Joy Twins |
| Father's Day | Our Lady of Good Help | Ladies Lunch |
| Patriotic Smiles | Nature Center Fishing | Fishing w/ Cousins |
| I Smile for Dessert | Zoo Time | 3 Gentlemen & A Lady |
| Pottery Painting Fun | Apple Picking | Lunch in the Park Event |
| Nature Center Smiles | Let's Go Biking! | Time to Explore |
| Lunch Time Visit | I I Like Photo Albums | I Lost My 1st Tooth! |
Jenna Birthday
| | | |
| --- | --- | --- |
| Happy 5th Birthday | Mr. Rogers Neighborhood Birthday Breakfast | Be My Neighbor! |
| Jill Gill Concert | Neighborly Smiles | All Aboard! |
| A Trolley-Ole Time | Daddy's Dog, Brandy | The Conductor |
PA Vacation
| | | |
| --- | --- | --- |
| Foggy Mountain Cabin | Duck Rest Stop | Mr. Rogers Museum |
| Speedy Delivery Smiles | Hug & Song Party | 3 Little Breuss' |
| Ragedy Ann & Me | Let's Fly High | I'm Driving |
| Spinning Tea Cups | Let's Go for a Drive | Pony Ride |
| The Girl Who Could... | Up, Up & Away | I'm 5 & Lovin' It |
| Ohiopyle Bike Ride | Beautiful Views | Feeding Baby Deer |
| Multiple Fun | I Can Build It | Lunch in Amish Country |
Fall/Winter
| | | |
| --- | --- | --- |
| School Picture | Class of 2024 | 1st Day of School |
| Gym Day Smiles | School Friends | Making a New Friend |
| I Caught My 1st Fish | Fishy Friend | Let's Play the Organ |
| Little Flowers Club | Jumping in Fall Leaves | Pumpkin Farm Smiles |
| My Pumpkin Craft | Yummy Carmel Apple | I Can Do It! |
| Fun at the Park | Halloween Treats | Let's Make Smores! |
| Homeland Security | Helo Site Visit | Tower Install |
| Heritage Farm Hike | Baby & Me | Family Time in Geneva |
| Turkey Time | We Have Spirit! | Singing Prayer Partners |
| Let's Make A Craft | It's Showtime! | Dress Up Time |
| Happy Birthday Papa | Grandmama & Me | St. Nicholas Smiles |
| Visit w/St. Nicholas | Papa & Me | Winter Wonderland |
| Brookfield Zoo Magic | Sing a Long w/ Jolly Old St. Nick | My Angel Friend |
Christmas Smiles by Year
| | | |
| --- | --- | --- |
| 2006 | 2007 | 2008 |
| 2009 | 2010 | 2011 |
For more smiles shared with family & friends throughout the year, browse our Photo albums available at our website(s):
Click here for St. Nicholas Sing-A-Long smiles at St. John Cantius
http://breussfamily2008.shutterfly.com/
www.kathyjerrybreuss.shutterfly.com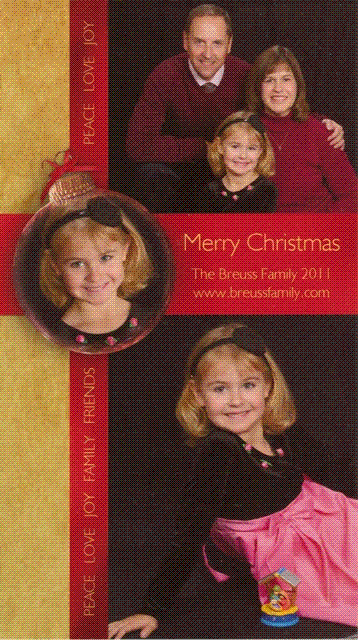 Have a Blessed New Year